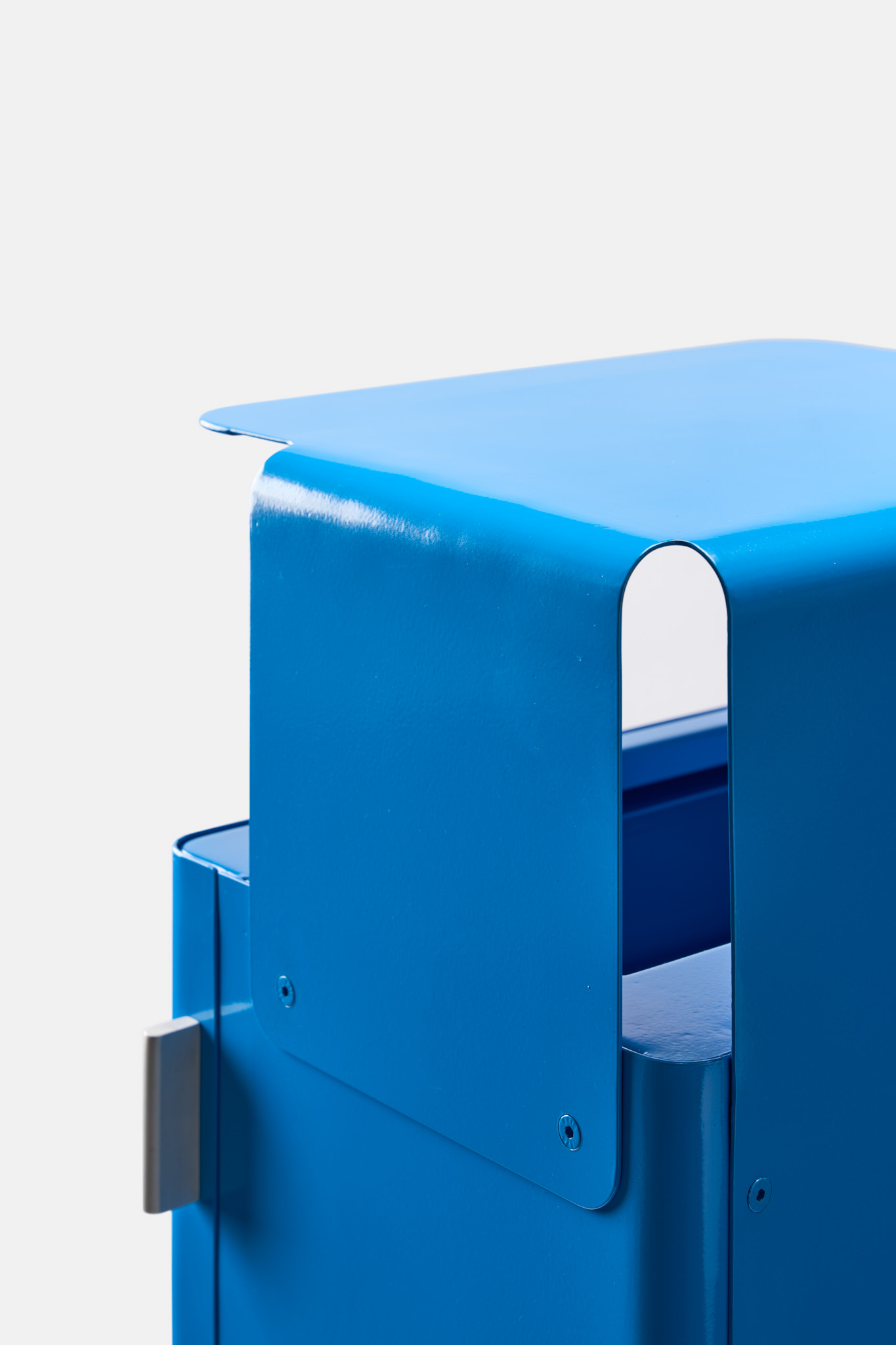 When asked to design a waste bin for a university campus, we went down a rabbit hole on the various design possibilities. Unrestrained, the forms of the first concepts were a result of observing how waste was added to the bin. The soft forms and bends suggested a movement by which the waste could easily slide in. The throwing action resulted in a large opening to make the bin appearance obvious. Smaller details such as an opening that could allow you to see if the bin is filling up or smaller openings at the bottom to drain any leakage of wet items placed in the bin were also explored.

The design finally steered towards a more resolved design, where through careful folds of metal, a shape emerged. The final design is a soft free standing form which has a clear opening to place the waste as well an openable door within which is a tilting mechanism, over which a biodegradable trash bag can be placed. This is easily replaced by opening the door panel.

The bin is lifted off the floor and a fixing slot detail is provided to anchor the bin on the floor.

As per international standards, a blue bin is for dry items and a green bin for wet items.

The exercise has culminated into a prototype which will be fine tuned for production. In keeping with the furniture we make, the new bin is available now under the brand Industrial Playground.